All the Way Live!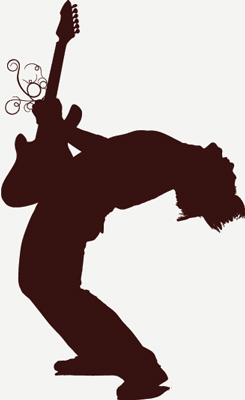 You've got an MP3 player and you've downloaded all your favorite music, but you still want more of your favorite artists. You want to hear their music live and see them perform on stage, but you don't want to stand in line for tickets. Then let your fingers do the walking and use your Internet connection to search for the best seats at the best price.
Where do I find tickets online?
There are two markets for concert tickets online: primary and secondary. In the primary market, you purchase tickets directly from the concert venue or their approved brokers. The secondary market includes individuals and brokers that purchased tickets and wish to resell them. Purchasing tickets in the secondary market is similar to buying tickets from a scalper outside an event and carries some risk. Before you purchase tickets on the secondary market, be sure to check the credentials of the person or broker you are purchasing from to minimize the risk of receiving invalid or fraudulent tickets, receiving your tickets late, or exposing your personal information to identity theft. Refer to the links at the end of this article for popular concert ticket vendors.
 How do I find concerts?
Most ticket vendors' Web sites have search tools to help you locate concerts. You can search on the artist or band, by geographic region, by venue or by date. If you're favorite band frequently sells out their concerts, you might also want to consider joining their Fan Club, as members often receive advance notice of concerts and links to limited quantities of discounted tickets.
 How do I find the best seat?
Once you're found the concert you're looking for, the next step is finding the best seat. Some ticket vendors will display a seating chart of the concert venue on their web site, but you may also find it helpful to visit the venue's own website for a more detailed copy of the seating chart. If you're unfamiliar with the venue, check out our Search Tips to learn how to find the venue's web site. Be sure to note the section and row number, as well as the seat number, when searching for tickets and comparing to the seating chart.
 Can I put tickets on hold?
In some cases, you may be able to put tickets on hold while you make a final decision about your purchase. However, once you find the seats you want, most ticket vendors will only hold those tickets for a few minutes while you enter the necessary payment and shipping information. If you wait too long, or if you navigate away from the ticket selection page, you may lose your place in line and have to re-start your search.
 If I order online, how do I get my tickets?
Advances in technology have made it easier to get tickets, even minutes before the concert begins. For example, certain smartphones have technology built in that allows users to receive an electronic ticket via text message or email and simply beam the ticket authorization from the smartphone to the ticket scanning device at the venue. Some ticket vendors can email you an electronic ticket and you can print the ticket on your own printer. Depending on the date of the concert, some vendors will also mail paper tickets or ship them overnight.
Now matter where your found your tickets or how they got to you, enjoy the concert!
Tickets on the Primary Market:
The following websites primarily sell tickets in the primary market, however, some do provide fan forums or other outlets for distributing tickets in the secondary market. When searching for tickets, read carefully and understand the terms of your ticket purchase.
Tickets on the Secondary Market: