Continuing in the tradition of other Windows operating systems, the Windows Firewall remains as a core part of the added security of Windows 8.  To enable the Windows Firewall, follow these steps:
1.  On the Start screen, click the Search charm, select Settings, and enter "firewall" into the Search bar.  All results displaying the word "firewall" should display, and you will need to select Windows Firewall.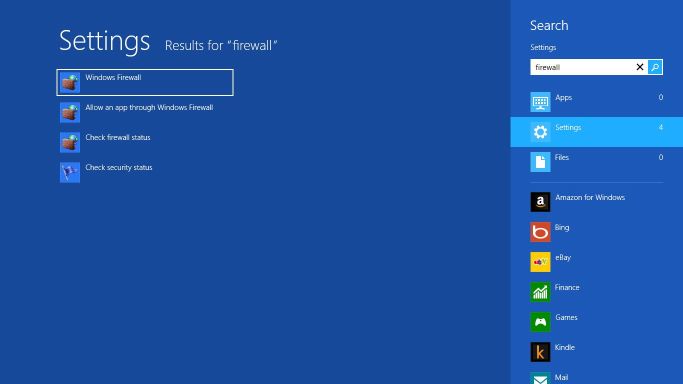 2.   On the left pane of the page, select Turn Windows Firewall on or off.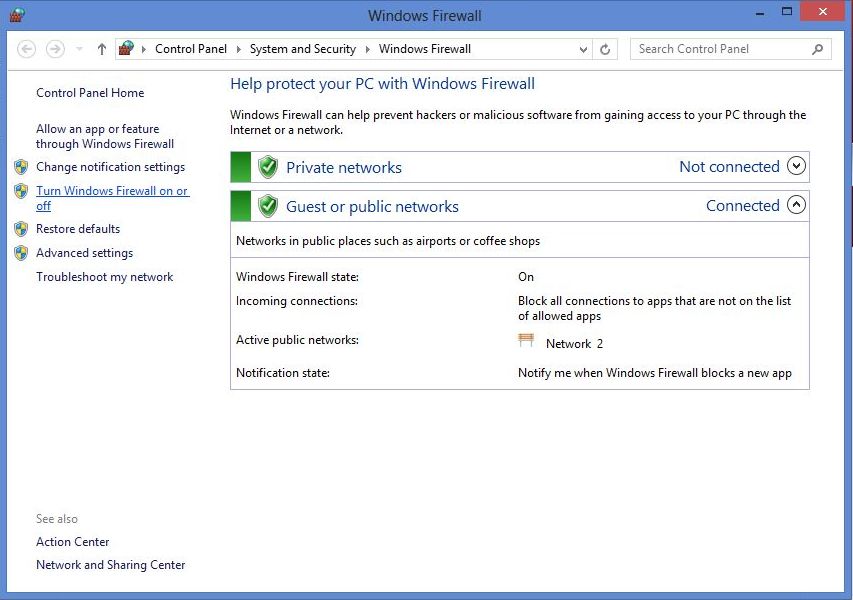 3.  Select the customized settings for your network and click OK.