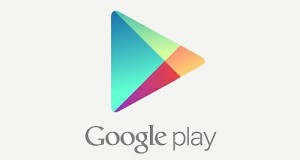 Have a new Android mobile device and have gotten stuck on what you need to do to download apps from the Google Play Store? We want to help! Below, you'll find quick tips on getting started and hopefully, you'll be downloading apps until your phone reaches capacity or you just decide to quit — whichever comes first!
1. Make sure that you have a Google account. 
If you're using Gmail, then you're all set since Google provides you with the capacity to access all of its services with one login. If you don't use Gmail or any other Google services, then you can sign up for an account here.
2. Find the Google Play Store app on your Android mobile device.
Google Play only runs on Android 2.2 and up, so if you have an older device, it's probably not available.
3. Set up your payment method.
There are several free apps in the Google Play Store, but for those that require a fee, make sure you set up your account with your preferred payment method. You can find a list of available methods here.
4. Search for the app that you want to download.
If you're looking for Bubble Mania, simply type in the name of the app in the search feature to locate the app. If you're not sure of the name of the app or are just looking to browse, the Google Play Store offers several categories to choose from and also offers the option to select from categories such as new releases and what's popular.
5. Download and enjoy your app.
Now that you've downloaded the app that you're looking for, it's time to put that "hard work" to use and enjoy your app!