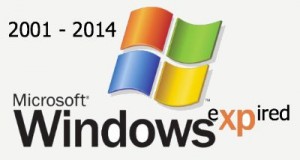 Do you remember waaaay back in 2001 when Windows XP first came onto the computer scene? Everyone thought it was fantastic. The interface was a drastic change from the previous versions, it was packed with features, and the security of the system brought stability to networks. But, oh how the times have changed. By now, you know that Microsoft will not offer any additional support after today because let's face it – Windows XP is on its way to becoming a relic at least in technological terms.
How many of you out there just can't stop clinging to Windows XP? There are quite a few of you that are refusing to let go, and you're not alone. Microsoft wants you to let go, and even in some cases, is offering a $100 discount to switch to Windows 8. If that isn't appealing enough to switch, think about the fact that you'll no longer get security updates or have anyone at Microsoft that you can call when Windows XP just isn't behaving right.
Still not convinced? Then, 24HourSupport at least wants to offer you help until you're able to take the plunge. On our help pages, you'll find Windows XP ranging from setting up a dial-up connection (remember those?) to connecting to your wireless network. You can even view information on all of the other Windows operating systems just in case you're curious.
Need to chat about Windows XP? Don't forget to contact us, and we'll work to assist you with any issues that you may be experience. Long live XP!