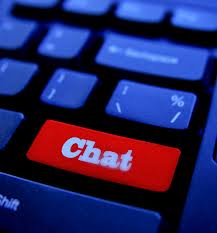 It's 2am, and you're trying to send an email message, but your message keeps getting rejected.  For some reason, you can't remember your email settings and need them NOW.  What do you do?
Of course you can always call technical support and get the information, or you can connect instantly with one of our technical support representatives on our 24HourSupport Live Chat.
How does this work, you say?
If you're on your broadband provider's website, you can click the Live Chat button to be connected, or you can click the Live Chat button on the Contact Us page that is available on 24HourSupport.com.  You'll need to enter your name and email address to get started.  Once your request is sent, you will be connected with the first available technical support representative and be on your way to getting your problem solved.