You've been working all day, and you're tired.  You get a call from your best friend in high school, and she wants to "talk to you on the computer."  Tired, you start Skype and the below IM pops up: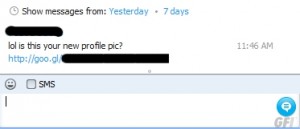 You know that you haven't changed your profile pic, but you half-read the message and click the link anyway.  Big mistake.  Skype is the latest victim of ransomware that is being installed on an unsuspecting user's device.  After being tricked into clicking the link, .zip file is downloaded containing the Dorkbot worm which creates a backdoor that allows a remote user to take the device for "ransom."  Once the device is taken for "ransom," the user's device is presented with a screen demanding payment within 48 hours or all of the device's files will be deleted.  Below is a sample screen that may surface on Windows computers.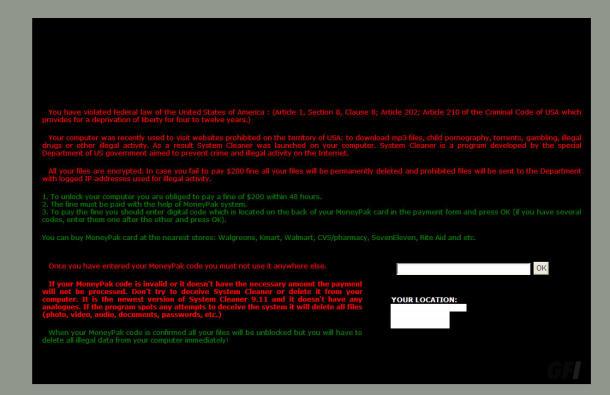 Scary isn't it?  Most users are attentive when anything citing "U.S. Government" and breaking federal laws are involved.  Activities to prevent the ransomeware from spreading are underway, and Skype suggests that all users of their software ensure they are using the latest version of it in addition to maintaining current anti-virus and malware software.