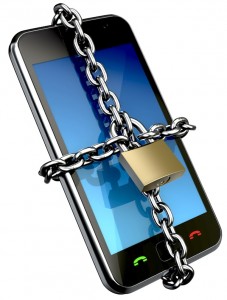 While a smartphone is a mobile device, it is still essentially connecting to a network whether it be a cellular provider or some form of Wi-fi connectivity.  Just like computers, smartphones need to have some type of security software contained to ensure that you are protecting your personal data.  You don't want to be at the counter purchasing food and your debit card is declined because someone has wiped out your bank account.  To help you stay smart on your phone, below you'll find resources to get you started on finding the mobile security that is right for you.
Trend Micro Mobile Security: Named as one of PC World's Best Products in 2011, Trend Micro's personal edition of its mobile security software is exclusive to Android devices.  The malware and virus scanner are helpful in identifying attachments in emails that may compromise your data as well as nasty viruses that may be lurking in apps that you download.  Privacy is essential on smartphones and Trend Micro has beefed up its privacy protection to keep your your personal information in a safe place – on your phone.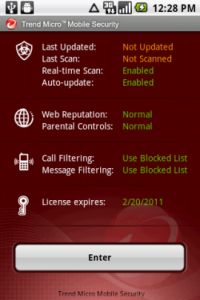 Lookout Mobile Security: This is probably one of the most popular mobile security suites and can be found in Android and iOS app stores in the free and premium versions.  You can expect to have regular scans for malware and viruses, protection when clicking malicious URLs, find my phone features, and more.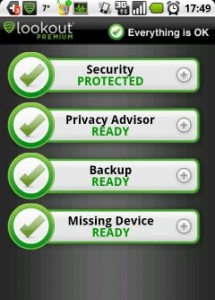 Avast Free Mobile Security:  Another Android exclusive app, Avast packs a powerful punch with the features contained in this freebie.  With malware/virus scanning to phone locator features, SMS blocking, and even a network meter that lets you know when you're reaching monthly data limits, you can have peace of mind knowing that your smartphone is in good hands.  Literally.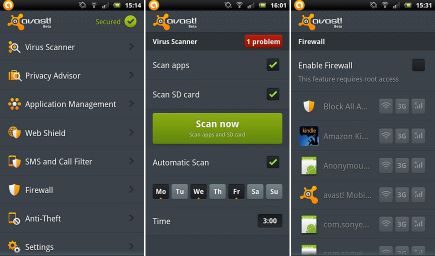 Kapersky Mobile Security:  Scaling down it's protection capabilities to the mobile form, Kapersky Mobile Security can be downloaded to your Android phone to ward of malware, trojans, and viruses.  It can also be used to erase date from your phone in the event that you are unable to locate it with it's phone location features.  Another of its popular features is the ability to ward off unwanted phone calls and SMS text messages.  Who wouldn't want that?